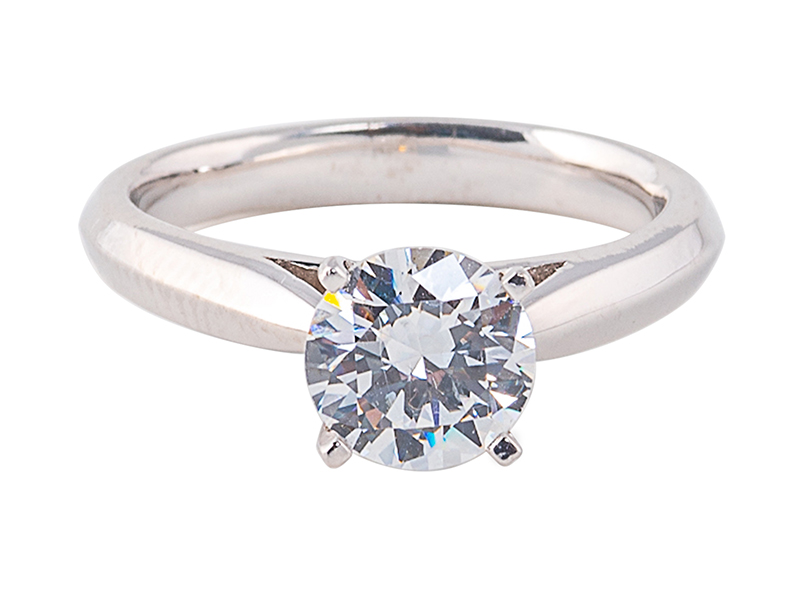 Looking for that perfect expression of your love? Give your future wife the engagement ring she's always dreamed of. After all, she'll be wearing it for years to come as a symbol of your union. You're sure to find the perfect ring at Aristor. If you don't find it, we can make it for you. Even better, you won't pay full retail because we're manufacturers and we offer factory direct pricing.
You can view the full collection in our Laval factory showroom. There's lots to choose from and you'll find a wide range of finely crafted jewelry and affordable engagement rings all fabricated by our seasoned team of skilled artisans. Our fine ring settings feature beautifully-cut diamonds and gemstones with magnificent sparkle. Whether it's a three-prong setting, a modern halo or a micro pave design, we always make sure to highlight the precious stones with an exquisite attention to detail and our high quality manufacturing standards.
We also specialize in creating one-of-a-kind designs. As manufacturers, we'll listen to your ideas or look at your inspiration photos from magazines or Pinterest. We'll then lend our expertise to collaborate with you and create the perfect engagement ring within your budget. Your custom design can be just as unique as your special bride-to-be.
The savviest consumers know where to buy the best quality products at the best prices. Now you know too. Make your appointment today and find an exclusive top-quality ring at the very best price.
or call us at 450 688 7899
SOME OF OUR ENGAGEMENT RINGS
come see us in our showroom for more like these
or call us at 450 688 7899